FIND THE PERFECT FIN IN 5 EASY STEPS
Find your best performing fin from the FCS Thruster and Quad range with these simple steps.
STEP 1: FIND YOUR SIZE
Pick a size corresponding to your weight.

Depending on wave height, your choice of fin size may vary.
---

STEP 2: FIN SET UP
Choose between Thruster or Quad set up.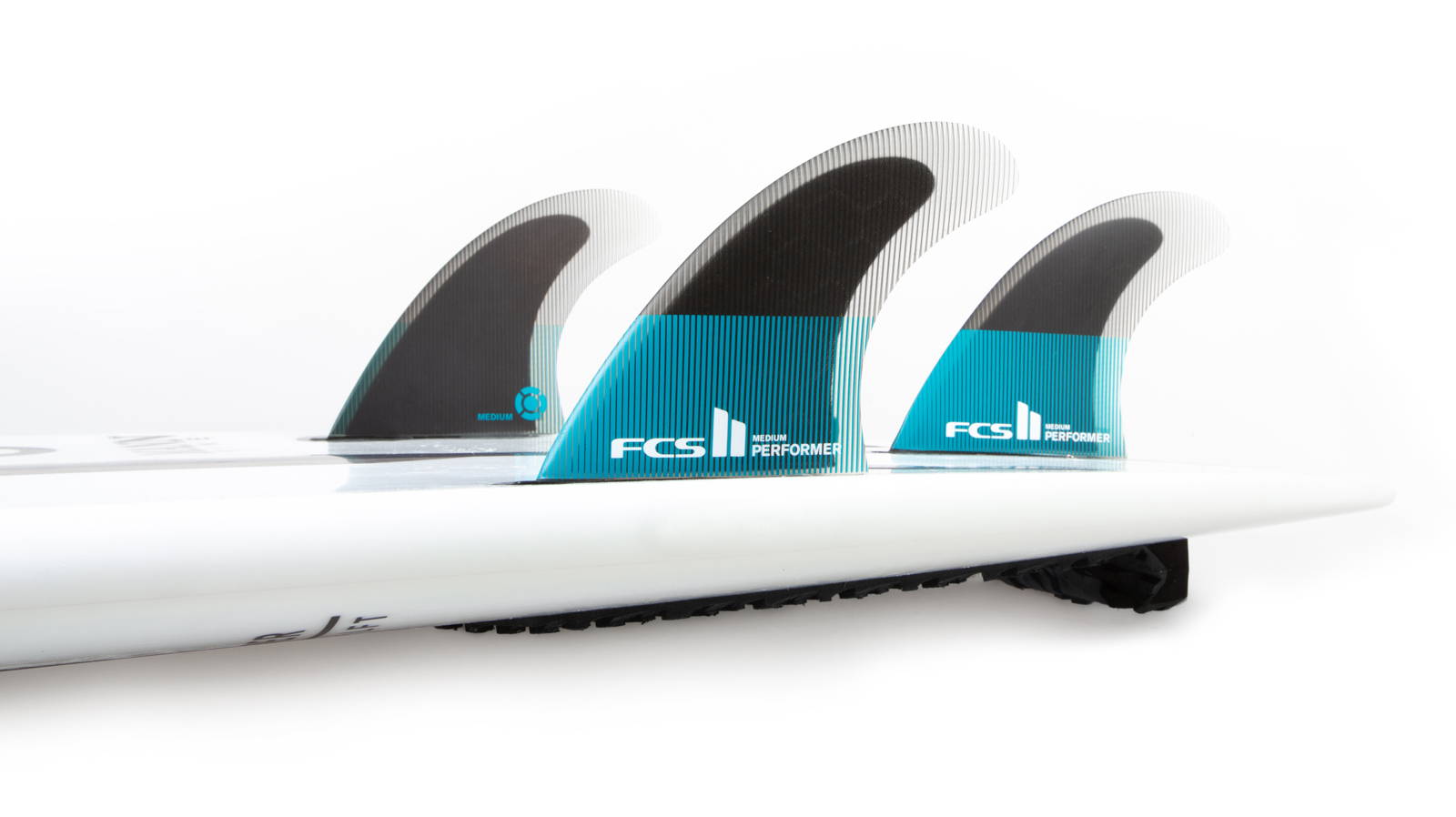 Thrusters are the most versatile set up, they feel predictable, provide maximum control and are suited to all types of conditions.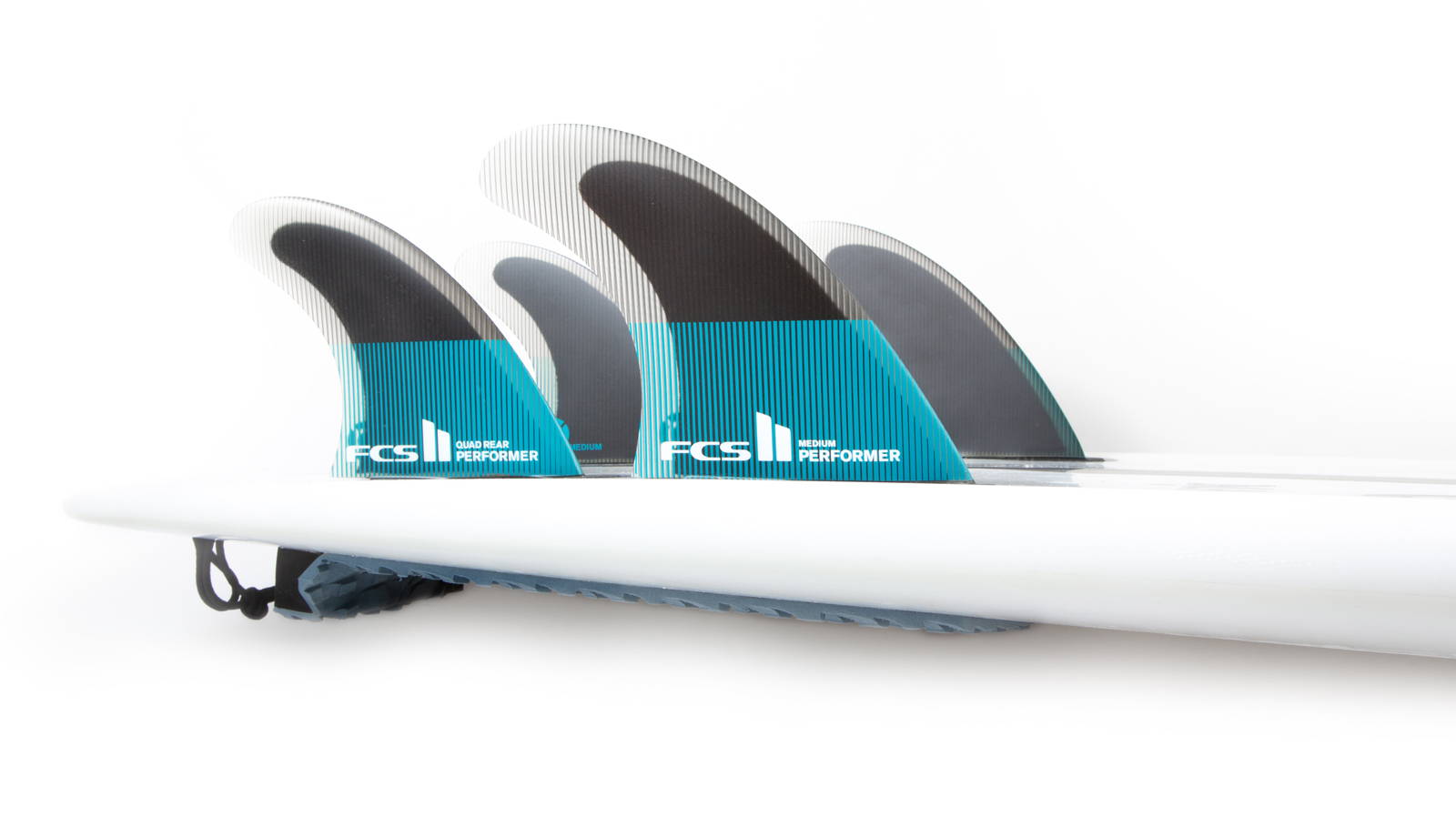 Quads generate exceptional drive and speed, feel quite loose and offer a moderate amount of control.
---

STEP 3: FIN FAMILIES
Select a fin family based on its performance.
---

---

STEP 4: FIN MATERIALS
Select a fin material to match your surfing.
Fins with more flex create a whipping action that helps lighter, more agile surfers generate and hold speed through turns.
Stiffer fins allow heavier & stronger surfers to push hard through turns without overpowering the fins.
---

STEP 5: SLIDE & GRIP
Within each fin family, you can fine tune your selection using the Slide and Grip scale.

Fins with more slide release easier, while fins with more grip offer more control.