Dakine Mens Renegade Wind Chest Zip Full Suit 3/2 (Black)
In Stock
SKU: DK22M32RGZST
Free UK Shipping Over £50

Subscribe Now - Get 10% Off

Price Match Promise

Lining
Hexotherm core / FLX_THERMO body

Seams
3D stitch seams with taped core
Neoprene type
Limestone based S type in all stretch panels

What we love
D-Foam Neoprene in high wear areas to ensure durability
Description
The Fluffy Stuff...
Wind Proof Water Wear.

Our Renegade wind suit is the culmination of over forty years of innovation in wind products. In 1980, we introduced windsurfing's first adjustable foot strap, followed in 1982 by a waist harness and a whole bunch of travel bags, then the sport's first seat harness in 1983, and then the now-ubiquitous thermo-molded waist harness.

The development of a wind wetsuit is the logical next step in our continuous pursuit of progression; sail faster, jump higher and ride in more intense conditions.

SIZE & FIT

Model wears: MS
Model's height/weight: 170cm / 68kgs


Specification
The Nitty Gritty...
- 'Easy in' Chest Zip with YKK zip
- Hexotherm lined core
- FLX_THERMO lining in all other panels
- Exterior meshskin wind resistant panels
- Double lined seat for harness abrasion resistance
- Taped core and critically taped seam junctions
- True thickness throughout
- 3D stitch
- Resist cuff, ankle and oversize knee panels
- S type Neoprene in all stretch panels
- D foam Neoprene in high wear areas
- Compression cut cuffs
- Apex fit
- Silicon logo detailing
- 80% Neoprene, 15% Nylon, 5% Polyester
Our Verdict
What do we think?
The Renegade suit was the next step in Dakines quest to bring innovative products to the sport of wind surfing and foiling. First hand, we've found that the Meshskin technology from Dakine, hands down is one of the best exterior panels on any wind wetsuit. It holds no water on the outside which creates less weight and better insulation from wind chill.
Warranty
The brands guarentee
Dakine Flatlocked Wetsuits and GBS wetsuits: Limited 1-year warranty from date of purchase on workmanship and materials - Zips and Liquid seal excluded.
Shipping and Returns
Delivery Information...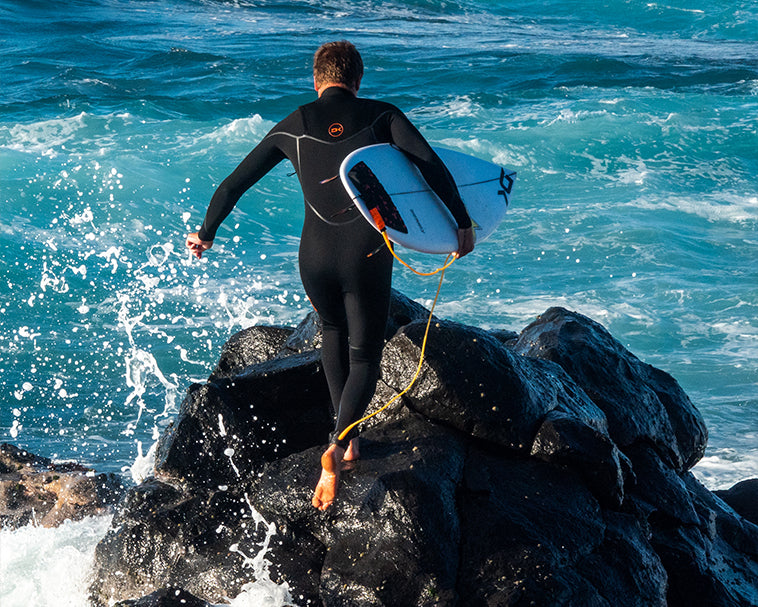 Wind Proof Water Wear.

Our Renegade wind suit is the culmination of over forty years of innovation in wind products. In 1980, we introduced windsurfing's first adjustable foot strap, followed in 1982 by a waist harness and a whole bunch of travel bags, then the sport's first seat harness in 1983, and then the now-ubiquitous thermo-molded waist harness.

The development of a wind wetsuit is the logical next step in our continuous pursuit of progression; sail faster, jump higher and ride in more intense conditions.

SIZE & FIT

Model wears: MS
Model's height/weight: 170cm / 68kgs