Dakine Women's Mission 1mm Springsuit (Kassia Elemental)
£39.99
(£99.95)
You save
60%
In Stock
SKU: SO202798WMIS1MMSPSKASXS
Free UK Shipping Over £50

Hassle Free Returns - Shopping Online Should Be A Breeze

Price Match Promise


Seams
Twice glued, 3D stitched and critically taped
Neoprene type
Limestone based S-Type

What we love
Perfect suit for warm summer days
Description
The Fluffy Stuff...
Alongside their durable design, Dakine have built-in eco factors to minimise their impact on the environment.


Limestone neoprene reducing the use of limited resources
Reduced PAHs (Polycyclic Aromatic Hydrocarbons)
Carbon Black neoprene cuts CO2 emissions by 200g per wetsuit
AquaA solvent-free lamination eliminates harmful VOCs - 600g per wetsuit
Dope Dyed yarn - saves 104L of water and 26% reduced Carbon Footprint per kg of Fabric
Manufactured at Sheico Thailand - a Fairtrade certified factory

Specification
The Nitty Gritty...
- 1mm neoprene, most flexible combination of neoprene foam and jersey available
- Carbon Black® neoprene foam uses recycled rubber from discarded car tires
- AquaA® solvent-free lamination used to adhere jersey to neoprene rubber foam
- YKK® #8 Molded Back zip
- Key pocket and loop
Our Verdict
What do we think?
The Mission suit is the perfect middle ground between Dakines Cyclone and Quantum. With the flex of the Quantum and all the top end neoprene panelling of the Cyclone (without the extra seam glue) makes for warm suit with incredible flexability.
Warranty
The brands guarentee
Dakine Flatlocked Wetsuits and GBS wetsuits: Limited 1-year warranty from date of purchase on workmanship and materials - Zips and Liquid seal excluded.
Shipping and Returns
Delivery Information...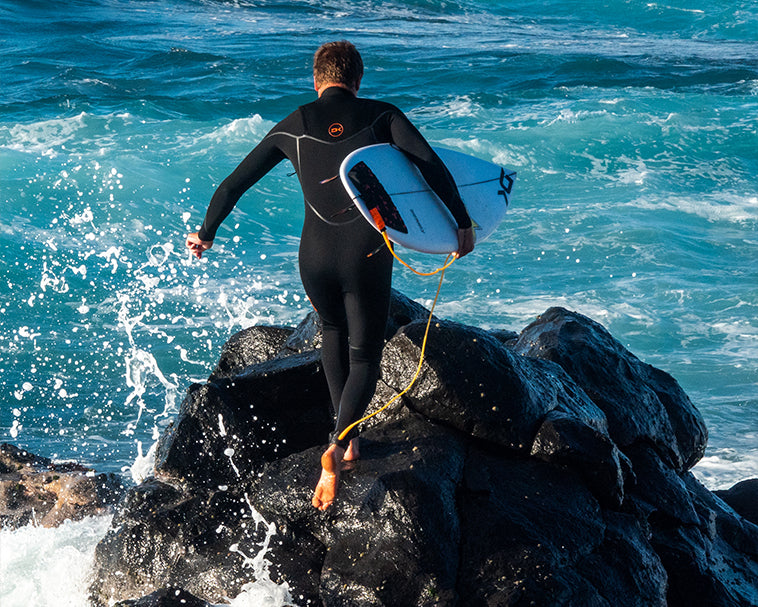 Alongside their durable design, Dakine have built-in eco factors to minimise their impact on the environment.


Limestone neoprene reducing the use of limited resources
Reduced PAHs (Polycyclic Aromatic Hydrocarbons)
Carbon Black neoprene cuts CO2 emissions by 200g per wetsuit
AquaA solvent-free lamination eliminates harmful VOCs - 600g per wetsuit
Dope Dyed yarn - saves 104L of water and 26% reduced Carbon Footprint per kg of Fabric
Manufactured at Sheico Thailand - a Fairtrade certified factory