Dakine Mens Cyclone Chest Zip Full Suit 4/3 (Black)
£319.00
(£399.00)
You save
20%
Free UK Shipping Over £50

Hassle Free Returns - Shopping Online Should Be A Breeze

Price Match Promise


Seams
Fused seam, sealed and taped with silicon compound
Neoprene type
Limestone based DK-Lite

What we love
High performance wetsuit for intensive use
Description
The Fluffy Stuff...
Disruptive design concept.

The best fit, stretch and warmth but incorporating a level of durability to challenge the expected lifespan of high end wetsuits.

Our brief was clear – the best performing wetsuit for fi t, stretch and warmth, to match or exceed the best in the market, and incorporating a level of durability to challenge the expected lifespan of most high end wetsuits.

From creating an all new wetsuit pattern; our Apex Fit, to developing our own thermal linings and industry first innovations, the Cyclone was our skunkworks of ideas.

Featuring all of our best materials for optimum performance: DK_ Lite limestone based neoprene, Hexotherm 2 lining and Triple lock seams. With innovation including industry first Curv Lock and details as Hex embossed stretch woven lining and anti-fray cuff s, low impact processes like Dope Dyed yarn and solvent free lamination, the Cyclone is the pinnacle of our wetsuit program's development.

SIZE & FIT

Model wears: MS
Model's height/weight: 170cm / 68kgs


Specification
The Nitty Gritty...
- 'Easy in' Chest Zip
- Hexotherm 2 core
- FLX_THERMO lining
- DK_Lite Neoprene
- Sealed and taped seams
- Compression cut seals
- Apex fit
Our Verdict
What do we think?
The Dakine Cyclone suit is an all intensive purposes surf suit. Out of the range of suits Dakine offer, the Cyclone is the best for warmth and durability, no issues with the seams and little to no flushing.
Warranty
The brands guarentee
Dakine Flatlocked Wetsuits and GBS wetsuits: Limited 1-year warranty from date of purchase on workmanship and materials - Zips and Liquid seal excluded.
Shipping and Returns
Delivery Information...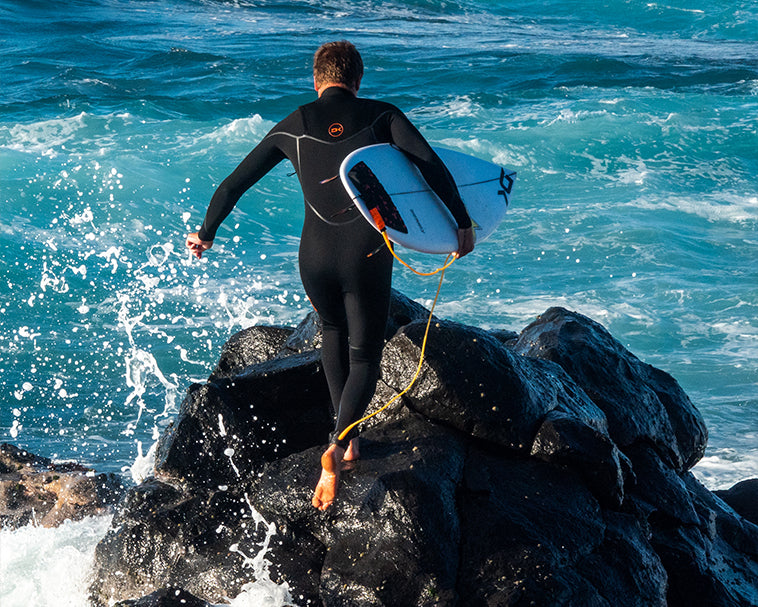 Disruptive design concept.

The best fit, stretch and warmth but incorporating a level of durability to challenge the expected lifespan of high end wetsuits.

Our brief was clear – the best performing wetsuit for fi t, stretch and warmth, to match or exceed the best in the market, and incorporating a level of durability to challenge the expected lifespan of most high end wetsuits.

From creating an all new wetsuit pattern; our Apex Fit, to developing our own thermal linings and industry first innovations, the Cyclone was our skunkworks of ideas.

Featuring all of our best materials for optimum performance: DK_ Lite limestone based neoprene, Hexotherm 2 lining and Triple lock seams. With innovation including industry first Curv Lock and details as Hex embossed stretch woven lining and anti-fray cuff s, low impact processes like Dope Dyed yarn and solvent free lamination, the Cyclone is the pinnacle of our wetsuit program's development.

SIZE & FIT

Model wears: MS
Model's height/weight: 170cm / 68kgs